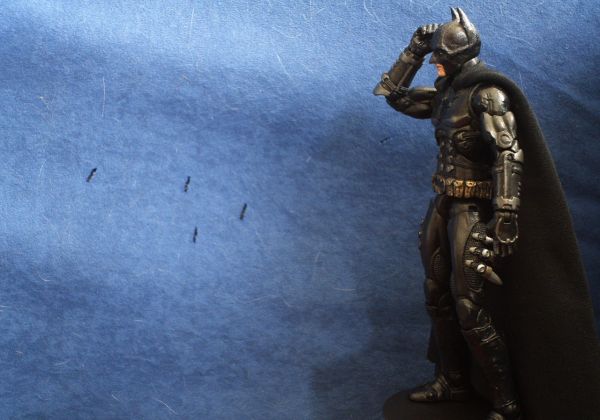 Based on the idea by Fitzjedi, neca's Ryu is by far one of the best bases to get an easy and awesome Batman figure.

Cape's removable and fits on easily with 2 small magnets.
Sticky gun sculpted from scratch.

Head's from a Toy Biz LOTR Aragorn figure.

Also I prefer to have the oval bat symbol on the belt, too, probably the only good thing Joel Schumacher added to the suit.