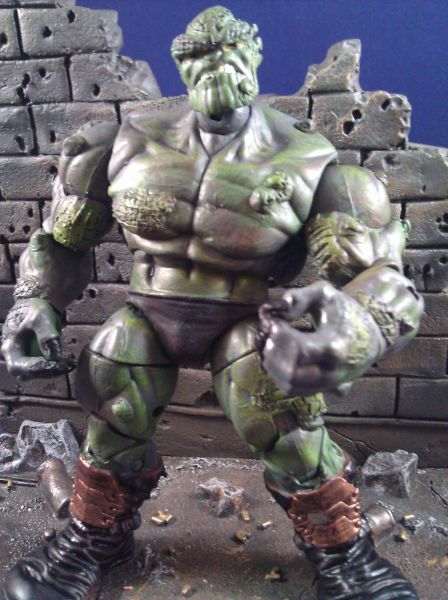 Hey guys here's our first try at doing the Abomination in 3 3/4" size.

Started as a skaar body, used apoxy to make peeling scale and warts. Used a brown and grey wash to make it look dirty.

For the head used a cast of Thanos and ground it down. Sculpted on ears and new brows.

Thanks for checking him out.