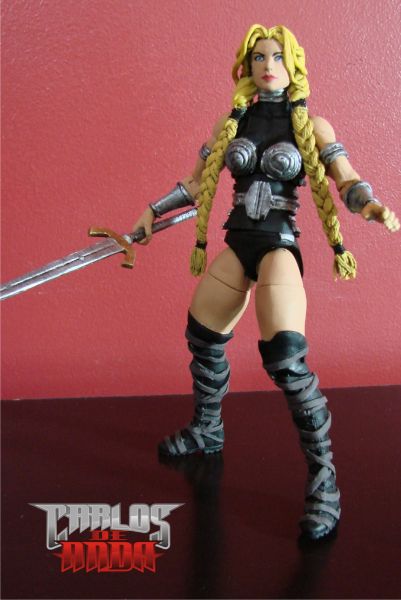 I decided to make a Marvel Valkyrie because the Marvel Legends 2-Pack one is very hard and expensive to get. Besides it´s kinda short for a valkyrie, so I took a Mattel Wrestlemania Melina body, the boots from a broken Danger Girl Natalia Kassle (to make her taller) and the face from a DC Direct Donna Troy.

This is a free version mixing the Ultimates and Fear Itself ones

Sculpted the chest pieces, hair, belt legbands and armbands with epoxic clay and the brais are real floss-knitted and then painted to match the sculpted hair.

the sword was made from unknown fodder parts.

hope you guys like her!