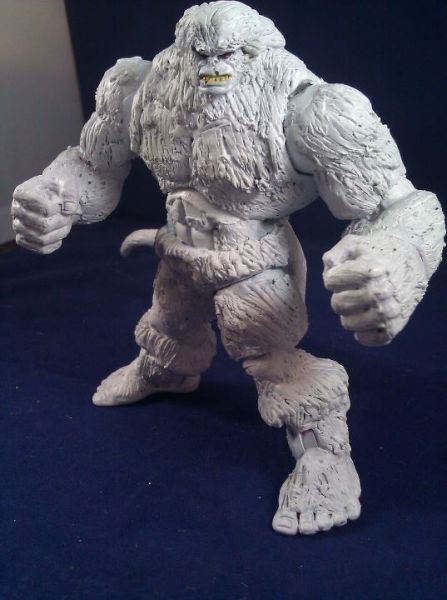 Hey guys, here's our new Wendigo 3 3/4" custom.

Started as a headless Red Hulk body. Used a custom cast marvel legends showdown green hulk head. Sculpted on the hair. Used the tail from the Marvel Legends Wendigo. Tail actually keeps the figure standing and allows more posing.

30-40 coats of watered down white later, he was done.

Thanks for checking him out.