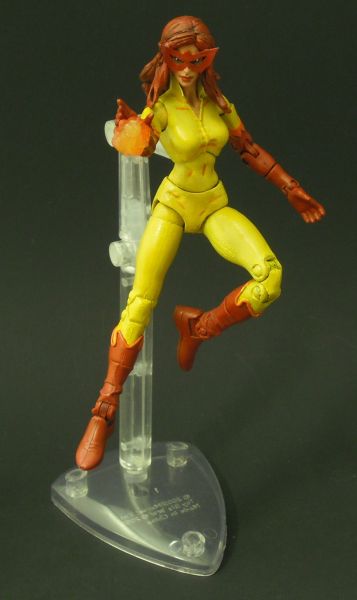 So Netflix put up the 81 Spider Man and his Amazing Friends up. Being that I watched the heck out of that show I had to rewatch it again, and ya know what its till as good today as it was in the 80s!

Having an extra Psylocke body lying headless I felt compelled to make Firestar.

Firestar is made from:

Head Angela Hair, Witchblade head, sculpted bangs, and styrene mask
Body- Psyloccke with styrene piping, boot detailing and glove detailing.

One VERY aggravating yellow paint job later (and non aggravating other colors) and we have a completed Firestar.