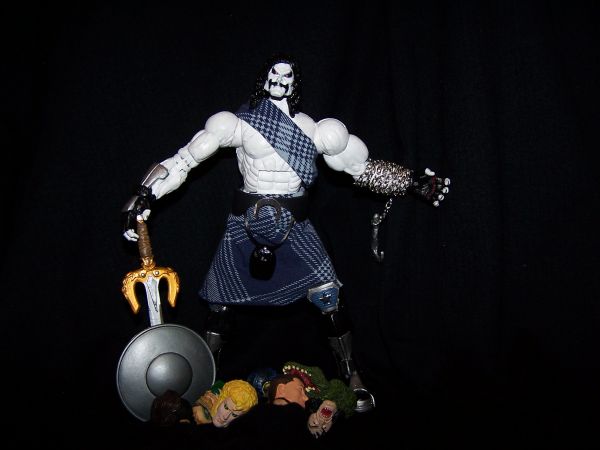 There can be only one. And when you have killed off every member of your species, you are the only one. The immortal scottish bounty hunter Lobo MacLeod of the clan Macleod, comes ever so close to the ultimate bounty prize...The Fraggening. Beheading his bounty contracts is not required, He just prefers it that way.
DO NOT LOOK UNDER THE KILT!!!!
Lobo MacLeod consists of
ML Mr. Sinister Head, WWE Edge hair, Omega Red body, Plaid cloth for kilt and sash.
Sculpted the facial mustache on him. Hook was sculpted and all other accessories were from my fodder bin.
Enjoy and Happy Halloween.