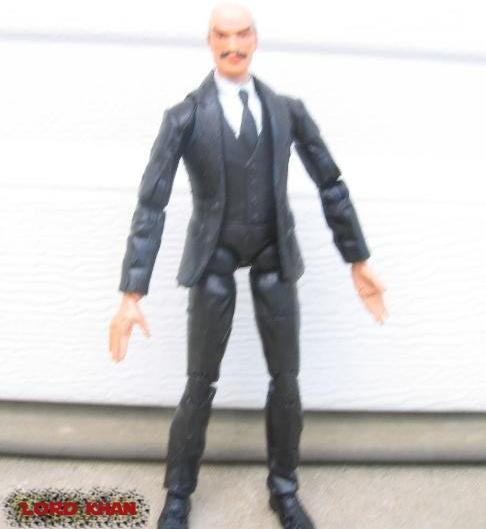 I used a ML Professor X, sculpted the hair and mustache, and painted his shirt and hair white; and painted his suit, mustache and eyebrows black.

The mustache was hard to sculpt since I needed a small peice of sculpt, and it wanted to stick to my fingers, when I tried to put it on. Also, the jacket is sticky and today, a little of the paint started coming off, so I might end up removing the paint from the jacket, and painting it again (note: I did use liquid latex in the paint). My first completed custom.

I don't know why some of the pictures came out blurry, I either accidentally had Macro off, it's the camera, or I didn't have the camera steady since I don't have a tripod.