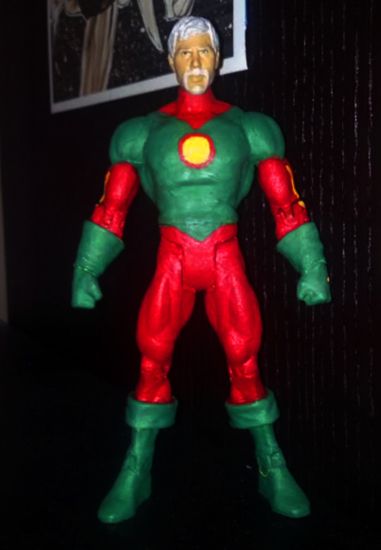 Rao is the name of a Kryptonian deity, the personification of their sun, worshiped as a god of light and life.

Former Identity: Jordan Elliot of Cadmus Labs
Origin of Powers: Kryptonian Sunstone activated by Red Solar Radiation energy blasted into Jordan during intergang takeover of Cadmus Labs.
Powers: Jordan Elliot's mind merged with Jor-El. Kryptonian Powers augmented when exposed to red solar radiation. ses a device that filters our sunlight and switches it to the red spectrum to increase his powers. Extent of powers unknown. Sunstone was backup from Kal-El's ship and has all knowledge of Kryptonian Science/Culture.