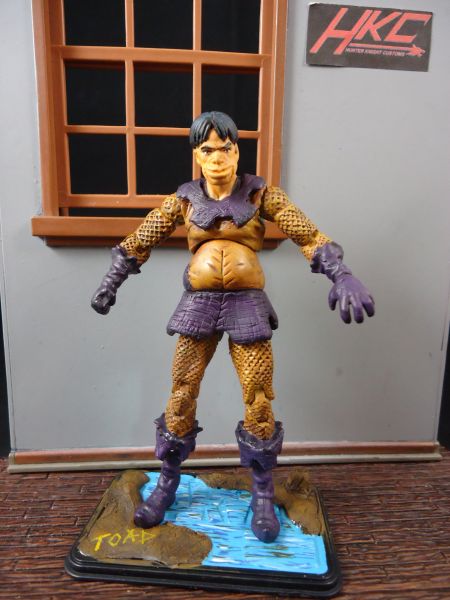 Toadie here was made inspired by the style seen on the Marvel Legends figure, and tons of fan requests

This figure took tons of hours to sculpt, and re-design,the paint used has also several shades of yellow, purples etc. To achieve the swampy looks this evil brotherhood acolyte has!

Plus, he comes with a character themed stand, painted to resemble the swamps that toad usually hangs.
Thanks for watching!