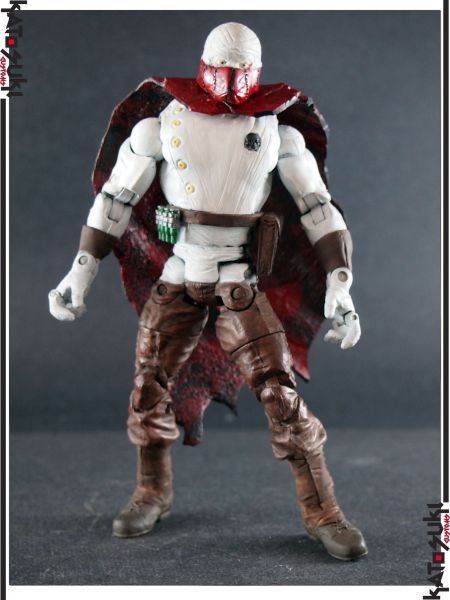 2nd up is The Surgeon, This guy was fun to make...

Recipe:
ML Punisher base (heck yeah!)
Sculpted over the head for the bandages then sculpted the scarf
Sculpted chest for the tunic
Cape is a modded Spawn cape...i think
Swap lower legs with Capt America (Newer Classic)
Pouch from Longshot
Viles made from bullets

Thanks for looking!

-Kato


Next up Achilles, The Operative, and The Revalant!