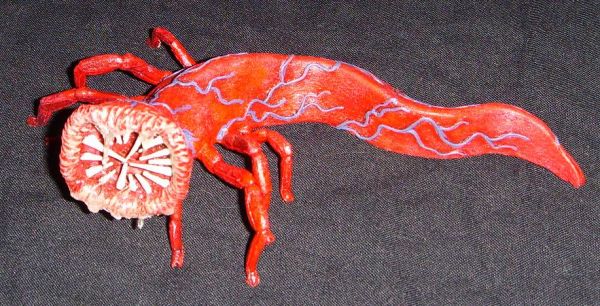 Taken from the popular text based MMO Aetolia these are some of the Indoran's Chaos Demons. Pic 1 Bloodleech, pic 2 chaos slime, pic 3 chaos worm.

To make the bloodleech, I sculpted the body from Fimo clay, added legs from a plastic scorpion, used cocktail sticks for the teeth, sculpted lips with Fixit sculpt, painted with acrylics and used clear glue for saliva.

For the chaos slime, made the basic shape from tinfoil, and covered in hot glue. Painted with a mixture of acrylic paint and PVA then drybrushed with various shades of green, and given a coat of gloss varnish.

For the chaos worm, scuplted from fimo clay and painted with acrylics.