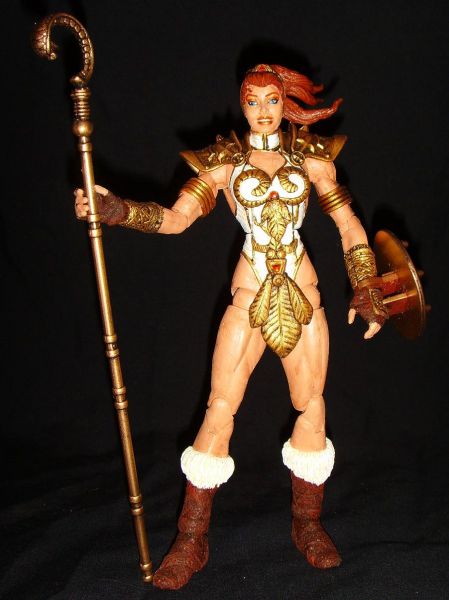 Here is the next figure in my MOTU Movie concept line of figures.
Where would He-Man be without Teela? well I didnt want to know so here she is.
Teela was made from a ML she-hulk I sculpted new hair, alice band boot tops and all of the detail on her costume (the leaf thingys are bake and bend sculpy to retain movement) her boots are fabric medical tape. Her sword, sholder armour, and shield are from my fodder box, the staff of Ka was the top of a cane from a kiss figure and some plastic rods from my fodder box I think she came out ok, what do you guys think?