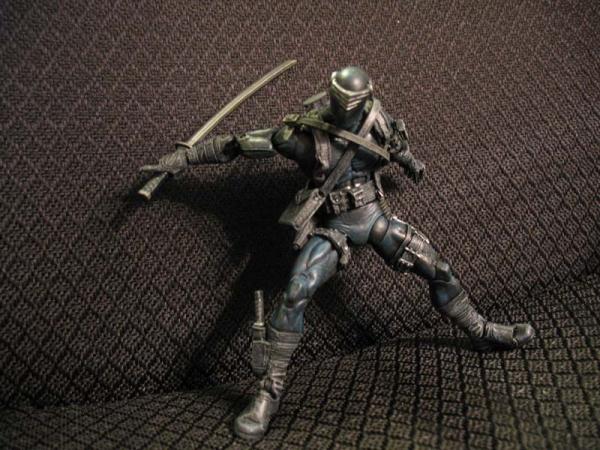 This is my very first custom figure. I was inspired by Jin Saotome, Kyle Robinson, and Taddy333 all your cool customs made me go out and make my Snake Eyes thank you.

I used Bullseye as the base figure and a Spiderman head. The visor is fixit-sculpt.
The cool guns are all from Mcfarlane's Millitary stuff. Sword is TMNT April Oneil.

I used Vallejo black as base then I dry brushed a blue and black mix to body. Then cold grey to straps and pouches. With some silver metals to visor/sword topped off with a black ink wash.

Thank you everyone here for such great works of art I look forward to doing my next custom very soon.