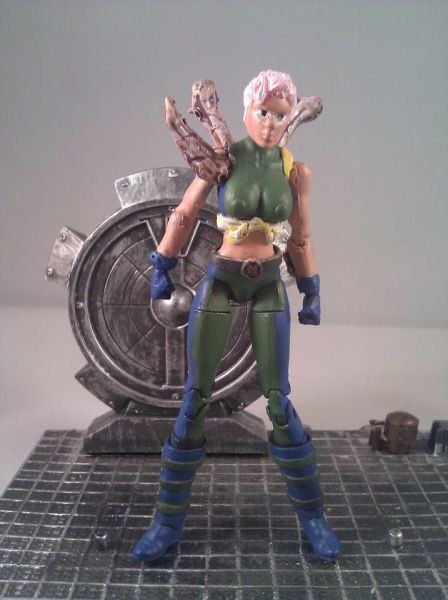 Hey guys, here's my first shot at doing one of my favorite x-men, Marrow.

She started as x-23. Used my custom jubilee head, but sculpted the nose a bit to give face different depth.

Bones protruding from her body are soft plastic from a gravedigger spawn. Sculpted ribcage.

Thanks for checking her out.