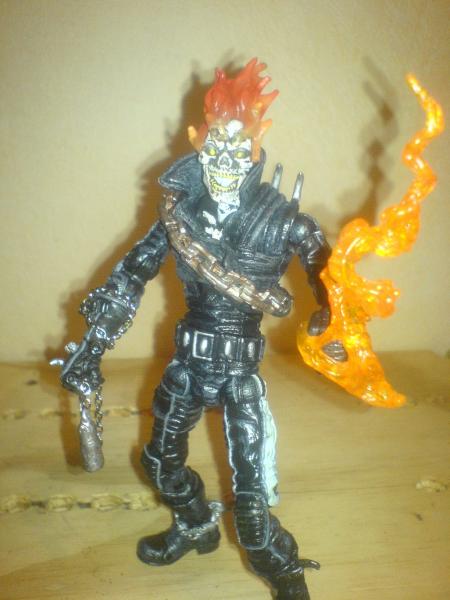 First thanks for all the comments...! This was just an easy job, repainted the face and bones, because there was to much black. Glued 2 spikes on the left shoulder and 3 on the right hand (from warhammer fantasy dwarf weapons). The big chain around his chest is from luke cage (removeable)...little chain around his right leg (removeable)was part of a mcfarlane figure, I cut it away just like the spikes on the shoulder. His chain-weapon was made from random chain-parts, the bolt of the end is sculptured with shoe goo...finally repainted all the chains and spikes...

I build a bike lamp with random parts and some modelling compound...painted a lens yellow and glued it with the painted side on the lamp...looks like a real one...
enjoy and thanks...!