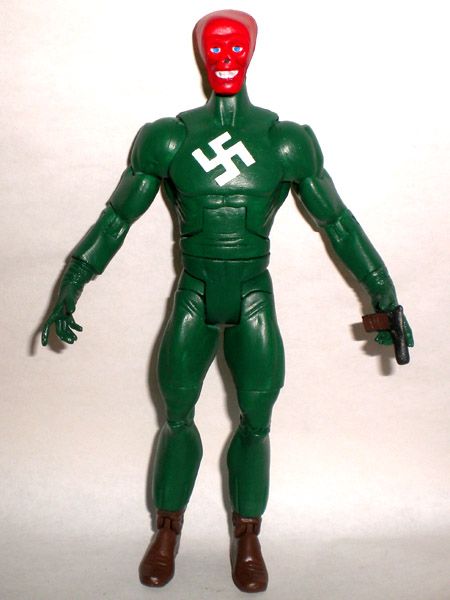 I used a head from some Halloween decoration and attached it to a DC Universe Spectre figure. My first try with a DC Universe style figure and I am very happy with the way it turned out. Sculpted pants, neck joint, torso area, and on arms then repainted everything.
Red Skull is a favorite villain of mine and I felt I should pay the character tribute by making this custom figure. It is in his classic green attire look.
Message me with any questions or comments.
Thanks and enjoy!