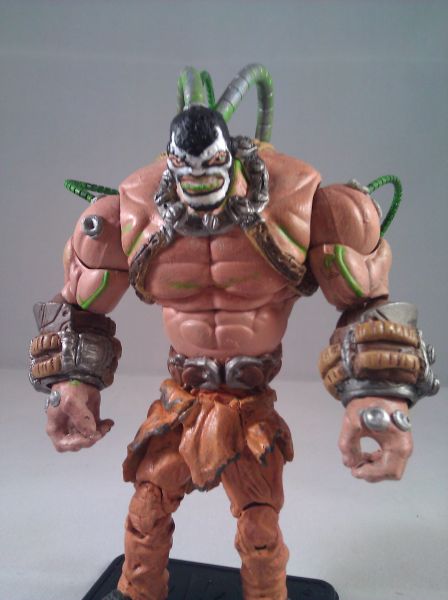 Hey guys, this is one of my favorite customs I've ever done. Was playing Arkham City and just figured I needed to do a Bane.

Started out with a blank head, custom sculpted and painted to make a bane head.

Used MU Skaar torso and Whiplash legs.

Used fodder from early 90s batmen, DCUC, and Iron Man figures.

Heavy sculpting and a lot of paint and wash.

Thanks for checking him out.