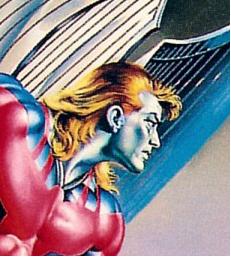 Hi to all. First thanks for all the comments of my ghost rider...! Now I`m here again and I made an archangel ( yes.... another one). I inspired in the one made by VariablePenguin, thanks for that, but this is some different.

I use an XMC archangel, remove the rocket pack, fix the wings with a knee joint of a 3" stormtrooper (sorry fans, he die on action and donate his parts for the science), and finally sculpt the hair with putty, this is my first hair sculpt (not the last ... I hope), simple repaint of the face and he`s ready to fly

thanks for your watching.