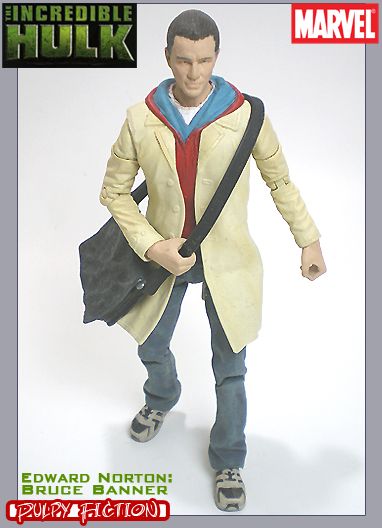 As soon as I saw this Peter Petrelli figure I knew it was going to be my Norton Banner. It was already wearing the clothes from the movie, and was in scale with the Select stuff!
His head it's a heavily reworked (dremiled, re-sculpted and repainted) guy from the buffy series.
The hands are from the dcu alternate Starman.
Unfortunately I had to get a neck that fit. So I carved the original out and fit in a more appropriate one. After that I cleaned it up with sculpt and repainted it.

Although he's been recast, Norton will always be my pick for Banner!