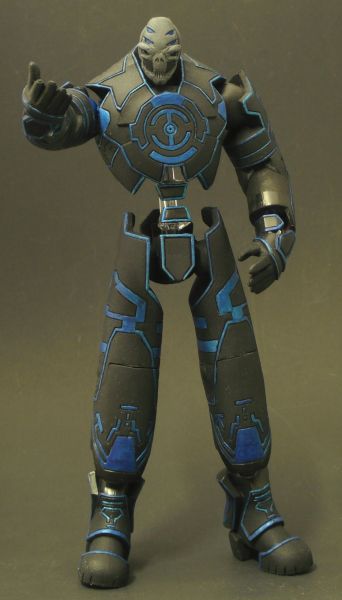 Like I said in my other Phalanx thread, I had another one to finish up and so here he is. More work was involved in this one as it's one arm broke so I had to repair that by replacing with Bionicle joints. And then gave a Bionicle scythe as an alternate morphing hand. Then I decided to give him a ball joint head instead of its original swivel. And finally had to sculpt a new head to make him at least somewhat resemble the new look for the Phalanx.

Base: IC Regular Tron

Then just a full new repaint! On a side note, does anyone think that this guy can almost pass for a Blue Lantern as well. I kept thinking that during the whole paint process, lol.

Thanks for looking!