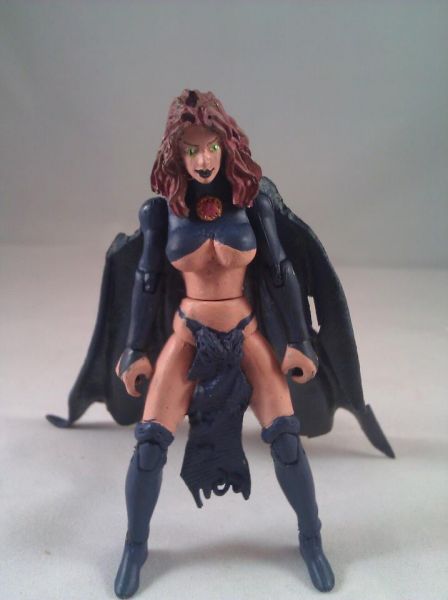 I've always loved Goblin Queen, but I know they'll never make a production MU figure for her, I'm crossing my fingers for a Marvel Select.

This girl started with a black widow body and a casted Phoenix Head.

Gave her apoxy breast implants and sculpted her thigh boots.

Sliced up a Dr. Doom Cape with a straight razor.

Thanks for checking her out.