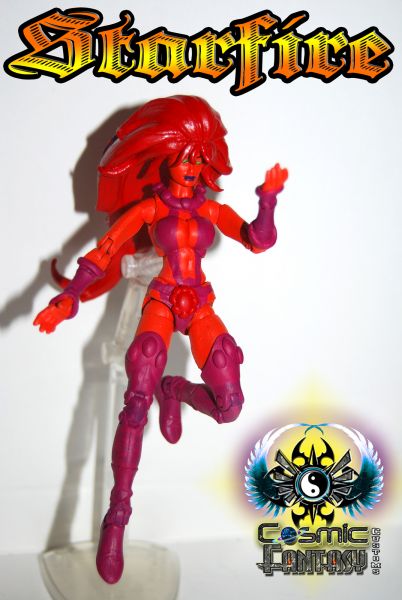 This is one of my favorite female dc characters, used to watch teen titans all the time, so my knowledge is limited to that show and not the comic. Well to start off for the princess I used a psylocke figure with an older toybiz storm hair (an electric/robotic series came with a diorama/base). I then sculpted some extra hair, collar, glove details, top of leggins and jewels.

Hope you like her as much as I do and views, comments and support appreciated.

reached my limit on comments so will leave comments as soon as I can, thanks for the kind words and support everyone.