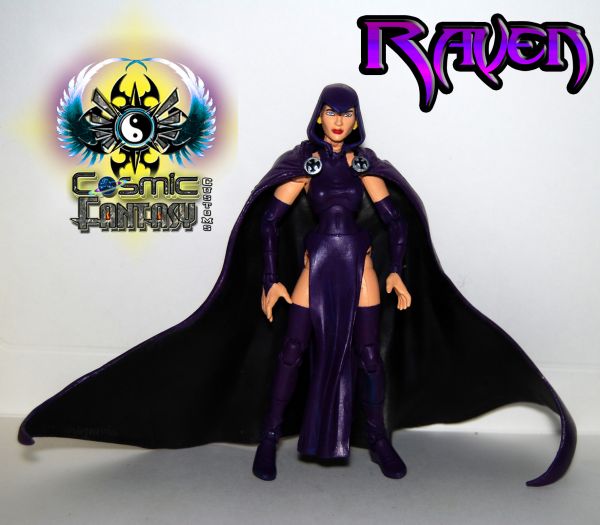 This is one of my favorite female dc characters, used to watch teen titans all the time, so my knowledge is limited to that show and not the comic. Well to start off I used a psylocke body with base parts of the dc figure (including the head, cape and skirt). I also used a Moon Knight cape and added the raven broaches to the cape to give her more of a normal cape. I have seen her color scheme blue and purple, but decided to go purple. Thought it represent her good and evil side better since purple has red and blue in it. One day hope to do another version of her and a white version, Wonder Woman and Raven are my favorite DC females with Starfire coming in next.

Hope you like her as much as I do and views, comments and support appreciated.

reached my limit on comments so will leave comments as soon as I can, thanks for the kind words and support everyone.