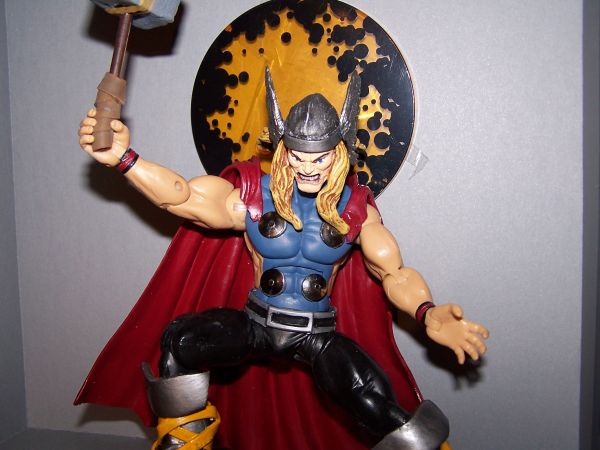 This angry Thor was made of spare parts I had from various other custom cannon fodder.
Head-ML Omega Red
Helmet-Sculpted middle/wings from DC Direct BD Hawkman
Body-Edge wrestling figure.
Chest armor-thumb tacks (points clipped off)
Belt-ML Omega Red
Boot tops-2 ML IronFist collars modified
Boots-straps are a ML Mr. Sinister cape.
Cape-Mysterio from SMC.
Hammer-sculpted, with the handle from a missle from an action figure gun.
Hope you like.