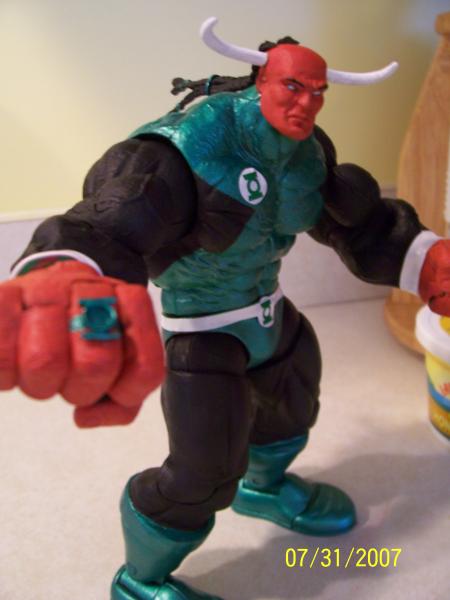 Hi! This is my first ever submission of one of my customs anywhere, so here goes....
Recipe: ML Planet Hulk body
X-Men Colossus head
ML Juggernaut boots
ML Loki horns
SF II Cammy braids
I had to Dremel-down Colossus' head. Finishing touches made from Apoxie Sculpt; belt and wristbands are electrical tape. I used Folk Art paints, and the Green Lantern symbols were provided by ReproLabels.