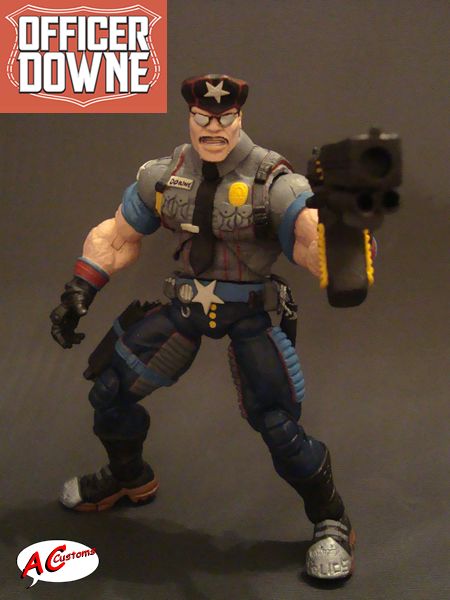 So I actually made this for Chris Burnham. He's a friend of mine and a local Chicagoan. I love his creator owned stuff and when I asked him which of his characters he's like to see immortalized he chose Officer Downe. Great character, great book. Took me about a month to get it right (should have made his tie out of rubber). Love THE gun. Gave it to him at C2E2 2011.

He's a ML Bishop with a mullet, and a ton of sculpting and paint. Enjoy!

PS No offense to Cap, he's still my favorite!