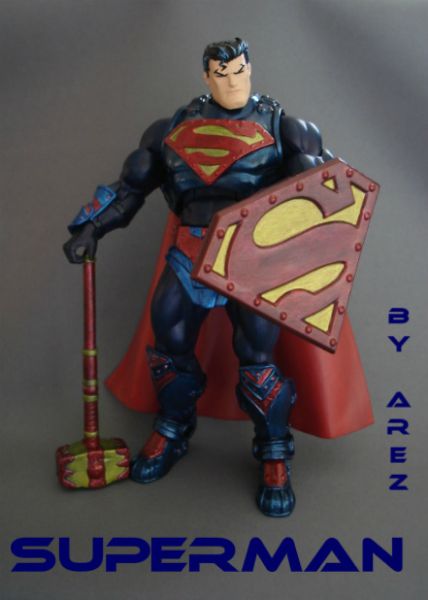 AREZ MOTUC SUPERMAN V. 2 DOB 11/24/11.

Here's another MOTUC B.A Superman, "Kal-El" inspired by my previous one. I've been asked to make these latest MOTUC customs by the same person and this guy really likes DC specially Superman. So I went a little crazy with the design and this is how Supers turned out.

*A special thanks to Ibentmyman-thing for casting Superman's symbols, "THANKS A LOT BRO".


RECIPE:
-MOTUC Webstore's body.
-MOTUC He-Ro's arms, chest armor & boots.
-MOTUC wepons pack blue ax's handle fussed with a McFarlane's hammer.
-DCSH Steel symbol's cast.
-DC Superman shield's cast (fussed with Hordak's staff handle to look like a MOTU 200X He-Man's shield)

Thanks for looking!!!