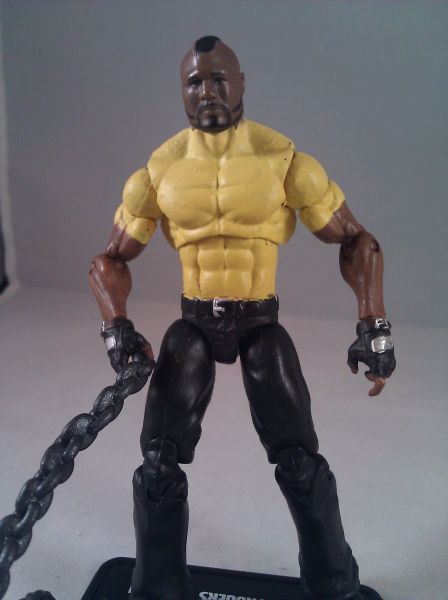 I really didn't like the production MU Luke Cage figure, It just seemed like a chop job.

I made mine to look more like the Ultimate Alliance / Civil War Luke Cage outfit. It's not the exact look, but closer to how I picture the character.

Started with Absorbing Man body, Steve Rogers hands, Rampage Jackson head. A few layers of paint and wash.

Thanks for checking him out.