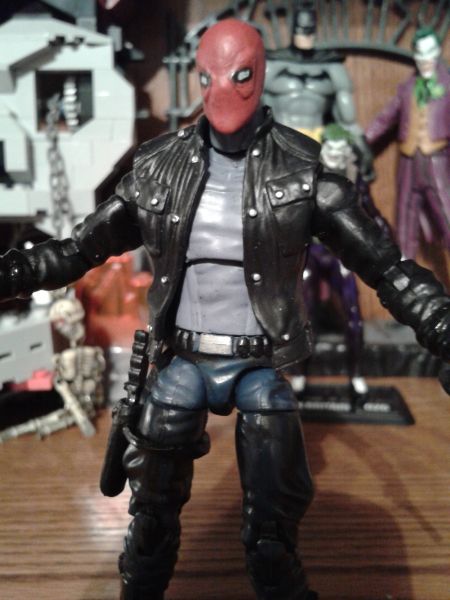 red- black spiderman mu
body-ghost rider mu
jacket-sam worthington terminator salvation figure
knife belt-winter soldier mu
At the end of the eighties Joker killed Jason Todd making him cool. Batman Under the red hood has become my favorite animated movie. Voiced by Jensen Ackles, The red hood inspired me to make a figure based mostly off of that movie, with my own twist of course. Hope you like it.