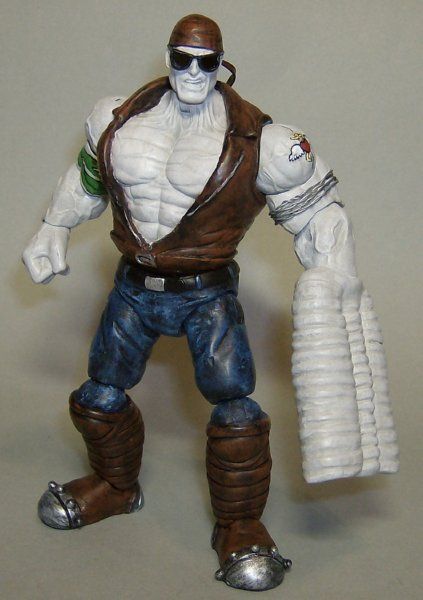 Recipe:
2008 Movie Hulk body
Toybiz ML Nick Fury head
Hasbro ML Elektra sash
Wrestling figure boots
Magic marker tubes
Wire
Apoxie Sculpt
Thin plastic

I started with a 2008 Movie Hulk for the body. That Hulk figure had bare feet which I wanted for another custom, so I cut the legs off just below the knees and replaced them with boots from a wrestling figure I had no use for. Then I completely sculpted over the boots, most of the pants, and sculpted his vest. The head is from a Toybiz ML Nick Fury, with a sculpted do-rag and a sash from an ML Elektra. The glasses were made from thin plastic and wire. The cannon arm was built out of three marker tubes then sculpted over with Apoxie.