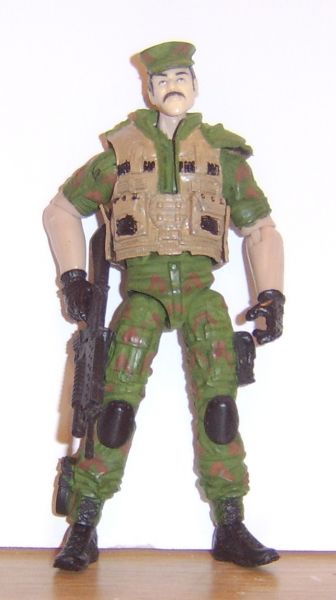 I have always been a fan of the series of Gi Joe from 1986, so i decided to start a project where as to create a custom for every figure of 1986. Also the coming releases of 30th Sci Fi and Lifeline made me take this project on.

Here is the first of the group, Leatherneck.

Head - 25th Mutt/ 25th Gung Ho hat
Torso, arms & hands - Roc Sgt Stone
Legs - 30th Stalker
Vest - Poc Recondo

Thanks for looking and comments are always welcome.