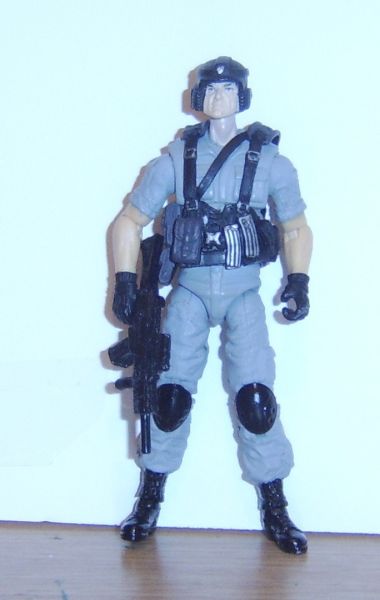 I have been on a roll lately customising 30th style Joes and Cobras from 1986. They seem to be coming along pretty well, if i do say so myself. This addition is no different from the rest, here is Mainframe.

Head - 25th Mainframe
Arms - Poc Desert Attack Duke
Torso - Roc Sgt Stone
Legs - Poc Dusty
Harness - 30th Stalker

Thanks for looking and comments are welcome.