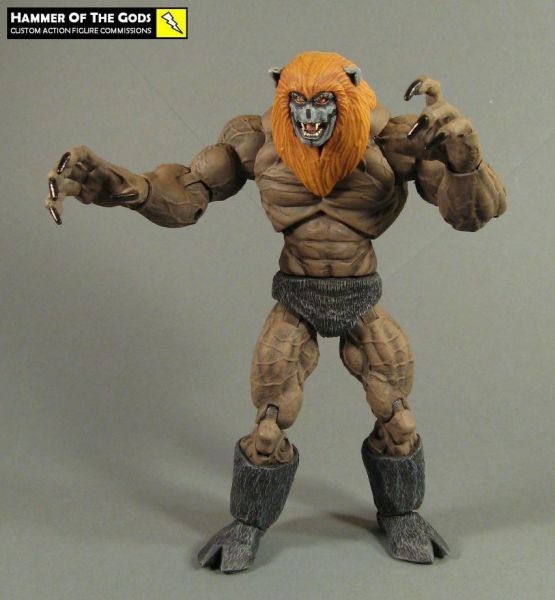 Next up in my Thundarr set is his faithful companion Ookla the Mok. Ookla and Thundarr were gladiator slaves who broke their bonds and set out to liberate others from oppressive sorcerers and mutant marauders.

I used a Venom for the base figure with a heavily modified ML Sabretooth head. Hair fur briefs and boots were sculpted. In animation, his face is weirdly geometric so to translate it to something "realistic", I tried to make it look like a death's head fur pattern.

Check out Thundarr and Ariel too.