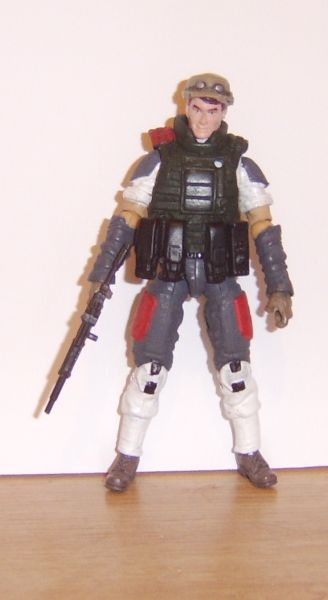 Here is another of my tributes to Joes from 1986 in 30th Anniversary style. Cross Country, driver of one of my most favorite Joe vehicles, the Havoc. I used Tamiya Acrylic paints.

Head - Poc Blowtorch
Torso - Roc Viper Commando
Upper arms - Poc Dusty
Upper legs - Poc Skydive
Lower legs, lower arms & hands - Poc Recondo
Vest - Poc Heavy Weapons Destro

Thanks for looking and comments are always welcomed.