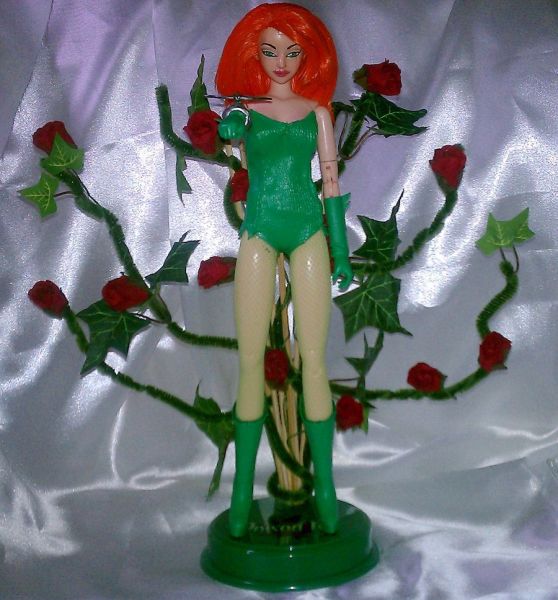 Batman: The Animated Series has long been my favorite Batman series and TAS Ivy has been my favorite villianess right up there Julie Newmar's Catwoman. Thanks to the HUB airing the series again, I got inspired to finally finish Ivy.

Ivy's body and head are Obitsu and her hair is hand-rooted. Her bodice is from a pattern created from the Mattel version of the character's costume which was adapted for the 2-part soft bust body. Her tights are from the Mattel Ivy as are her boots. The bodice, gloves, and boots have been painted with fabric paint to simulate the look of leather.

The crossbow is made from a Barbie wrist cuff and GI Joe crossbow, modified and repainted.

Her flower pot (seen in B:TAS) is hand made from milliput, styrofoam, paint, and paper flowers.

The round base is also from the Mattel Ivy. The stand was removed and wood skewers fill the hole.