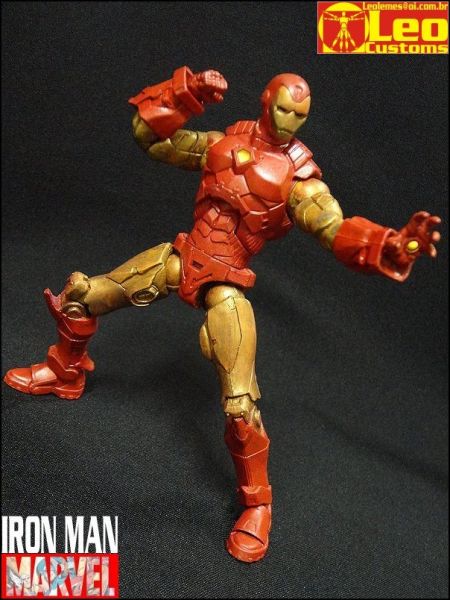 It was a simple recipe, but very efficient, because it was a very impressive armor.
Body of a House of M IM, head and legs of Modern IM and IM Hasbro hands.
Small adjustments in the sculpt, especially the mask, with epoxy. Painting with red and gold vinyl acrylic and then all covered with shiny varnish.