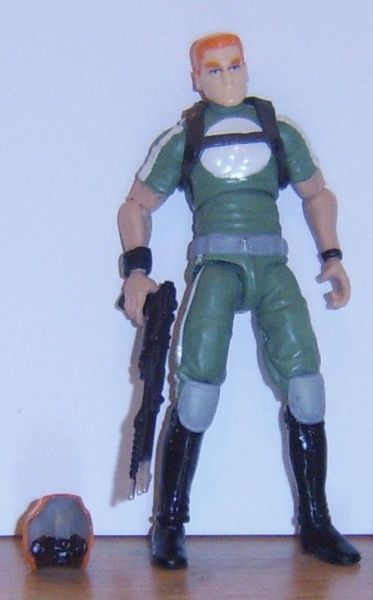 Here is the other version of Wet Suit, at first i wasnt going to make him, but im glad i did. He is now one of my favorites of the lot. This one was quite a mix of parts, but i think they came together pretty well.

Head - Resolute Duke
Torso, arms & hands - Roc Hawk
Upper legs - Resolute Firefly
Harness & knees - City Strike/Resolute Snake Eyes
Lower legs & feet - 25th SRO Torpedo
Helmet - Poc Skydive
Flippers - PTE/WPK Diver

Thanks for looking and comments are always welcomed.