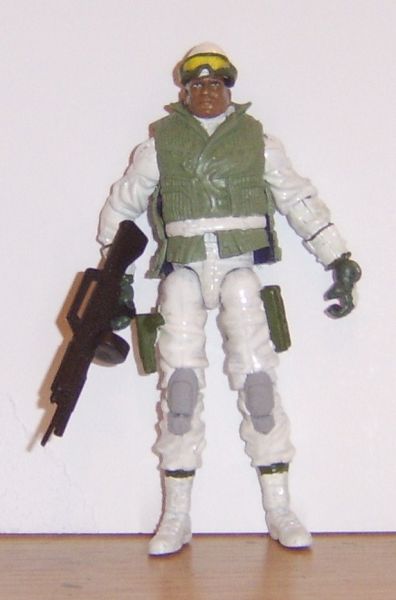 Here is Iceberg, one of my favorites of 1986. This one was even more of a mix of parts than any other i made. The white paint was a bit of a pain, but it came out fine in the end.

Head - Roc Repeater/Roc Shipwreck hat
Goggles - Star Wars VC Echo Base Soldier
Torso - Poc Beach Head
Arms & vest - Poc Cobra Commander
Hands - Poc Jungle Viper
Upper legs - Poc Rock Viper
Lower legs & feet - Poc Zartan

Thanks for looking and comments are always welcomed.