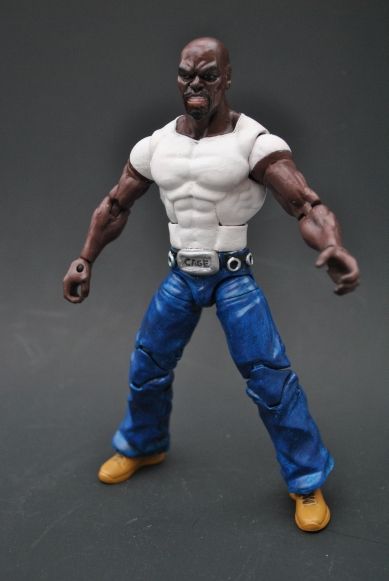 My first shot at Luke Cage!

Recipe:
R-Truth elite series
Resculpted long haired ML Bishop head.

After painting a few different colors for the shirt, we eventually settled on white. Collar was made with dental floss and the pants were pretty much left untouched except for clipping away some excess on the bottom.