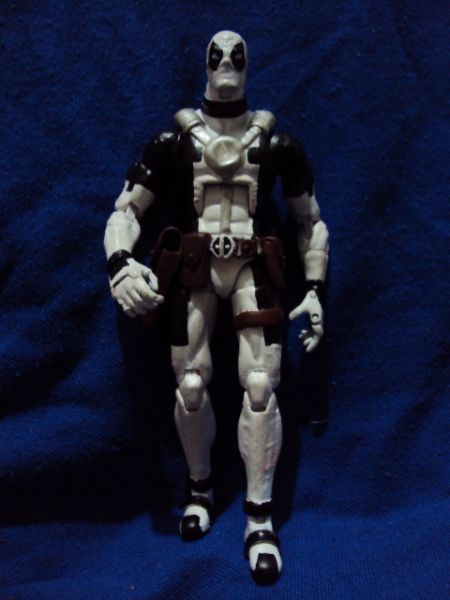 Custom deadpool! I created this one in black & red around 2 years ago, decided to paint it after seeing all those wonderful x-force deadpools...I've seen light grey, white and even silver, went for white as it's easier to cover in case I decide to change it to grey...this frankenstein monster was created using:
- Union Jack body
- Gambit arms
- Black Panther head

Epoxy for the chest thingy and details. Thanks for peeping LOL!