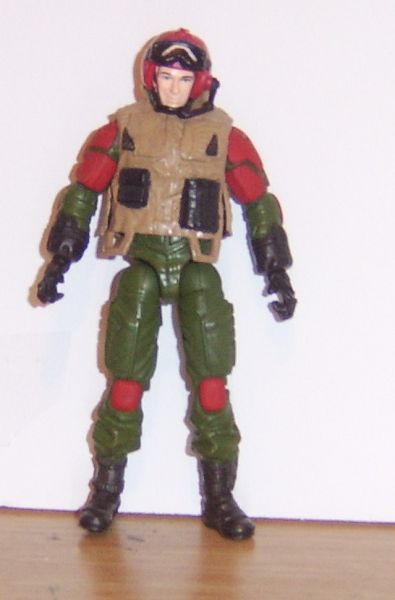 Here is Lift Ticket, the pilot of the Tomahawk, one of the best toys of 1986, i still have mine that my parents bought from back then. I just finished restoring it with all the missing parts. So i need a cool custom to pilot it.

Head & helmet - 25th Lift Ticket
Whole figure - Poc Skydive
Vest - Poc Arctic Snake Eyes

Thanks for looking and comments are always welcomed.