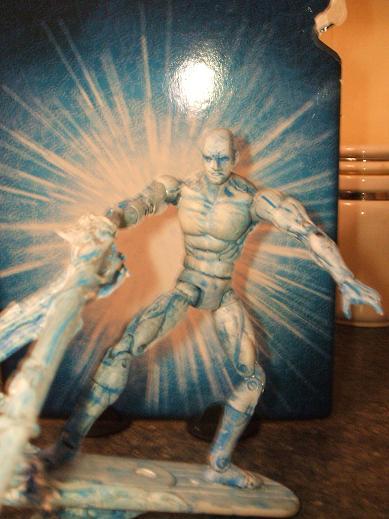 So this is one that is going to my brother in California along with Cyke and Havok.
Recipe: ML Silver Surfer <reissue> with a Iceman head. Painted blue with white dry brush.
Ice Blast is a hotglue stick with more hotglue on it, painted the same.
Ice Slide is the SS surfboard with misc stuff glued on it the upward part is 2 hot glue sticks.