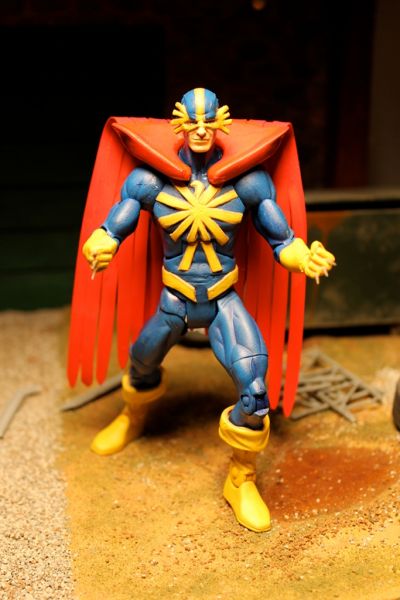 Marvel Legends Nighthawk
Base - DCUC Guardian
Boots - Cuffs from Red Tornado
Head - ML Daredevil and Sculpt
Cape - Sytrene and Green Stuff

This guy was an exercise in picking the right base figure to avoid paint rub. He was pretty straight forward. Did some raised sculpting for the emblem on his chest. Added some dull needles for his claws.

The big challenge was in his cape. Tried carving/cutting an existing cape and it didn't come out looking right. I switched to cutting long strips of styrene. Glue them together towards the cowl. Then heated them up to get the signature flow to this figure. Finally, sculpted over it in green stuff to support the movement without chipping at the cowl.

Fun figure! Hope you guys like him!