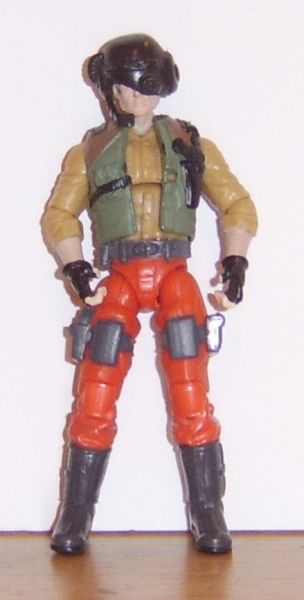 Here is another kit bash of a Joe from 1989. Hot Seat is the driver of the Raider. I added an updated pic as i changed the head and gave him his ARAH helmet.

Head - 25th Matt Trakker
Helmet - ARAH Hot Seat
Torso, arms - 25th O-face Duke
Hands - Roc Thunderblast
Vest -25th Clutch
Crotch, legs - 25th Barbecue

Thanks for looking.