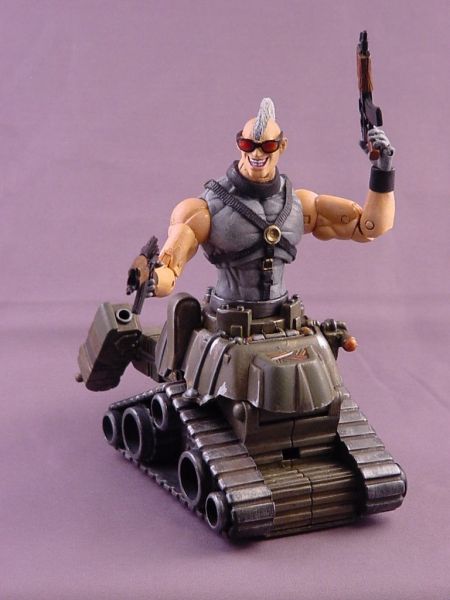 Marvel Legend Bonebreaker
Torso - Random Toy Biz Wrestling Dude
Head - SOTA Street Fighter Adon (modified with Apoxie Sculpt)
Tank - Old 5" Toy Biz Accessory

This is another oldie but goodie. I hope to someday complete the Reavers. I got a couple more old school X-Men comic to get through until I make it to that storyline. This was always one of my favorite 5" figure though. Plus it gave me a chance to try my hand at painting a tank. All-in-all, it was fun to bring back some childhood fun cyber-assassin-wise!