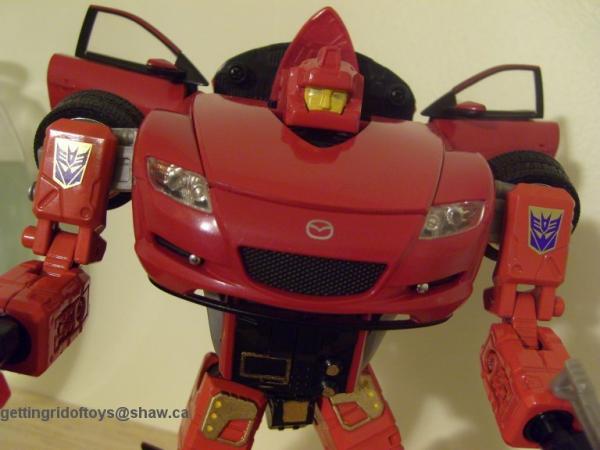 My first partial repaint and first head mod.
My take on the evil Decepticon/Predicon Rampage.
Base figure (see pic #2) was Transformers Binaltech(Japanese diecast version of Alternators)Autobot Jazz/Meister.
Car mode is a Mazda RX8

What I painted: Arms, Thighs, Head/face & all gold + yellow details.
Head mod: shaved off "ears" & "goatee", chucked visor, filled in holes where visor was, added mouth piece(scratchbuilt) & eyes(gold labels cut to size)
Added: Decepticon symbols(+ license plate) + sword.

This series has a SEVERE lack of bad guys, as I've mentioned before.

LOL - Doc. just read all this carefully, I'm sure of it.