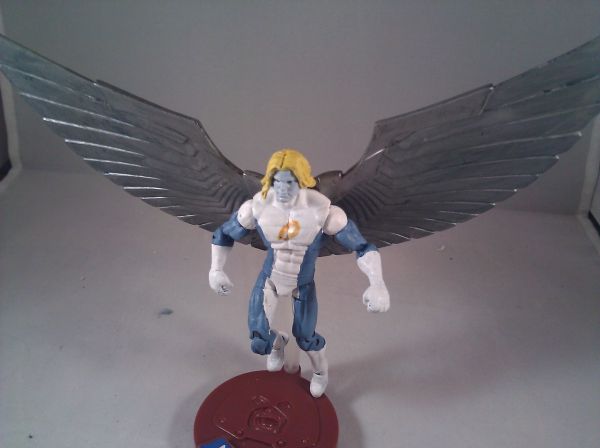 Hey guys, here's one of my Archangel experiments. Started with a Doc Sampson base, swapped in Steve rogers legs, used wings from some card / figure game from walmart.

Wings are immobile, but dang they leave an impression.

He's on a removable Marvel Legends Showdown Flying base.

I really like the traditional costumes of Angel rather than the stripey ones.

Thanks for checking him out.