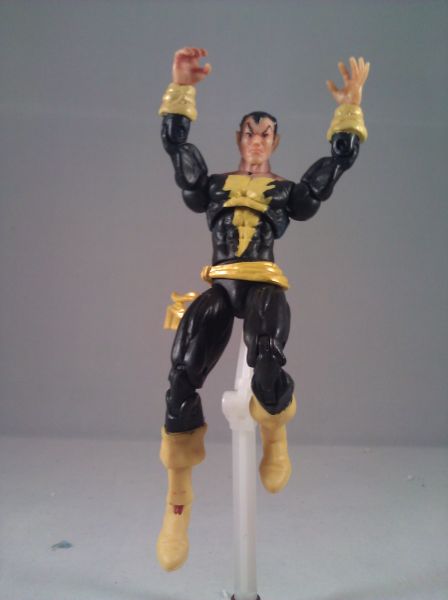 Hey guys, this one is the same recipe as my last Black Adam 3 3/4" except I drilled his midsection and added a Marvel Legends Showdown flying base.

Recipe: Steve rogers upper body, Doc Sampson lower body, Namor Head, Phoenix sash.

Flight stand just makes it look more dynamic.

Thanks for checking em out.