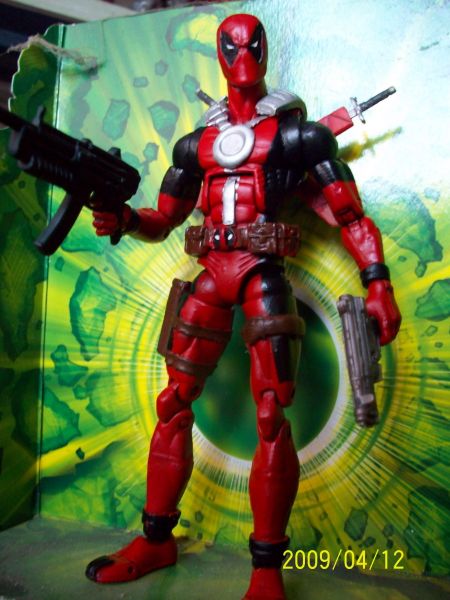 I've customized 7 deadpool's but just uploaded one recently, and I painted it white since decided to spend money on other things...well, this is another recipe for a Deadpool I customized 3 years ago and recently found the pictures:
Body: Giantman series Havok
Head: some random head w/sculpey
Arms: Red Hulk series Union Jack
Weapon back-pack: series 4 Elektra
Details in epoxy. Bright red Spray as base coat, all details in acryllic and sealed with mate sealant.
Thanks for the visit!