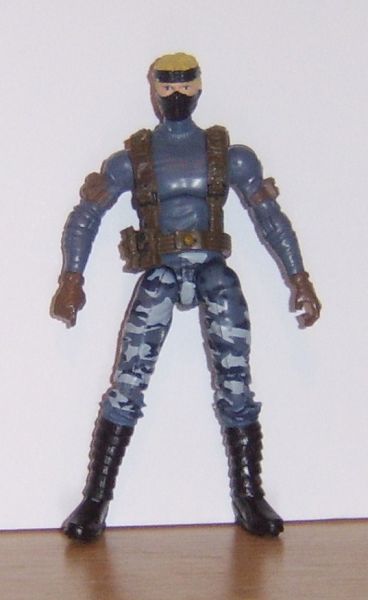 So i made Sgt Stone with a blue camo 25th Firefly and i wanted to create an Urban team for him to lead. Here is the first member of Stone's Special Urban Squad(SUS).

This is Shinobi, he was trained by Snake Eyes, but he never fully earned the Arashikage tattoo. The reason SE trained him was he reminded Snake Eyes of himself when he was younger. Shinobi was recruited by Sgt Stone for SUS.

Head - Poc Temple Guardian Snake Eyes
Whole Figure - Roc Nightcreeper
Harness - 25th Gi Joe Trooper

Thanks for looking.